Ivana Taylor
Publisher, DIYMarketers.com
Ivana Taylor is the publisher of DIYmarketers.com, a resource for entrepreneurs who want do LESS marketing and make MORE money. In 2010 she ranked #21 out of 30,000 influential people on the Internet. She is the book editor for Small Business Trends, a contributing author to AMEX Open Forum, and has appeared on MSNBC.
Howard Strauber
Business Development Manager
Howard Strauber is a Financial Professional with over 30 years experience in the financial field, encompassing financial advising, business development and brokerage/trading, currently head of business development at Invested Consultants LLC. He has a consistent record of exceeding sales goals and organizational objectives through strong networking, negotiating and follow-through. Howard's solid reputation for high sense of urgency, organizational skills and building relationships keeps him top-of-mind as a resource with desire to help colleagues and clients.
Blair Glaser
Organizational Consultant
Blair Glaser, MA, LCAT is a psychotherapist, executive coach and organizational consultant who delights in helping people stand in their authority at home and work. She helps leaders and their teams grow through creating clarity, strategy and by increasing leadership and relationship skills. She has worked in private practice for 17 years and with leaders and teams in prestigious organizations such as JP Morgan / Chase and Mt. Sinai Hospital in NY. Her articles on modern love and business practices appear across the inter-webs. Blair lives and works in "the most famous small town in America," Woodstock, NY, and frequently commutes to New York City.
Susan Finch
CEO
Susan Finch creates the most efficient use of your time regarding social media or helping you when you are too slammed to do it yourself. Her custom training videos are becoming more popular to teach YOUR regular tasks to your staff to cut down on consulting time. She's been working on a lot of custom WordPress sites and various CMS platforms. I've also been assisting clients with Google+, email campaigns and online event strategies to round out their reach and maximize efforts.
Tonya Dalhaus
Owner, The Dating Agent/Funnypeoplemeet.com
Tonya Dalhaus is an experienced speaker, networker, and relationship communications expert. Originally from New England, she moved to Colorado to pursue a Masters in Professional Communication and Alternative Dispute Resolution at the University of Denver. Her work as a sales manager, stand-up comedian, social service manager, ballroom dance instructor, and even court security guard has made her an expert on human nature, relationships and networking. Through her many professions she has used her skills to teach people networking, interpersonal relationship communication, charisma, public speaking, and restorative justice. Presently, she uses her intuitive skills to help singles to find love online and off through her business The Dating Agent.
Dr. Federico Fioretto
Owner
I know that every person has the capacity to manifest excellence, if adequately led, trained and motivated. That's why I work to inspire a new generation of leaders who know how to foster the unleashing of this enormous energy for the benefit of their organizations and of society at large. I have more than thirty years international experience as entrepreneur and manager in various sectors, then as trainer, consultant and coach in the fields of leadership, strategic sustainability and conflict transformation. In 2015 I have been one of the two European professionals selected by the US Obama Presidency YALI (Young African Leaders Initiative) program to train a new generation of leaders for the future of Africa.
Zala Bricelj
Marketing Strategist, Digital Storyteller and NLP Master Coach
Digital Marketer and Content Creator with a passion for Digital Storytelling. Empowering people to find and tell their stories online and offline. Passionately supporting people to flex their mindset and turn their vice and weaknesses into advantages and source of strength. I appreciate people who make me laugh, ceaseless lover of coffee, cinema and dogs.
Dr. Ryan Marchman
Doctor of Chiropractic
Dr. Ryan is a teacher, healer, and philosopher in Boulder, Colorado. He is the founder of The Adjustatorium, a vitalistic chiropractic practice. He travels to speak and teach on the subjects of health, human behavior and potential, and chiropractic mastery.
Lori Anding
Social Media Manager
Communication is my passion, which began as an exchange student to Brazil (1982) where I delved into learning a new language, Portuguese. I digressed into biology and clinical research, studying communication at the cell level and meandered back to language via owning a language translation agency for 10 years. Through the Goldman Sachs 10,000 Small Business Initiative I was exposed to the world of social media communication. I found my voice on Twitter during a much needed spiritual break. And now, Instagram is a new focus where I enjoy shining light on small businesses.
Joey Giangola
Good Guy
Joey Giangola is a third generation insurance broker for his family agency, Giangola Insurance. There he servers as the director of marketing as well as the head individual health insurance sales. He is also the managing partner for the GROW Program, where he helps rebuild insurance agencies to make them relevant to the modern insurance consumer. He is also the host of Insurance in Your Words, a podcast from agents living and breathing Insurance everyday and struggling to figure out what they can do to stay ahead. When Joey isn't talking about insurance on the internet, or helping clients he's probably spending time with his family.
Shane Sturgeon
Founder
After a successful management career of 22 years, Shane 'retired' at the end of 2016 to 'live the dream' and launch his own start-up business, focused on developing tools and resources that support managers in their roles. During his career, Shane has lead and managed both operational and cross-functional project teams in the fields of Information Technology, Financial Services & Systems, Human Resources and Business Transformation, as well as coaching and mentoring other managers. He has degrees in Physics (BSc), Electronics (MSc) & Accounting (BCom) and has undertaken graduate studies in Leadership, Management and Governance. He is currently combining this knowledge and experience with his passion for software to create a financial modeling application designed for Managers that have better things to do than wrestle with spreadsheets.
Andrew Jenkins
Managing Director
Andrew Jenkins is a Leadership Consultant. He loves working with leadership and management teams who want to make a difference, recognize taking time-out to develop is important, desire to be the best, and are willing to invest in themselves and in team building to create business success. If you want to be a great high performing team too, then talk to Andrew.
Tom Rhodes
Retail Management
Tom Rhodes spent more than 40 years in Sales and Retail Management. He started in a sales role with a textile converting company selling to the athletic apparel industry, Then spent more than 30 years in retail Store and Multi-Unit Leadership. He is involved in Social Media. His passion is learning and passing on knowledge and experience to others through teaching and leadership.
Joy Guthrie
Partner, Vizwerx Group, LLC
Joy Guthrie spent years in academia analyzing work group processes before becoming a business executive. Now, she combines those lessons with visual thinking techniques to help teams work better together. Work and fun have taken her to all but 4 of the states in the US (and only a smattering of other countries). Joy is called wife, daughter, sister, mom, grandmother, friend, partner, cancer survivor, and neighbor on her best days.
Ande Lyons
Chief Possibility Officer
An enthusiastic and experienced entrepreneur with an MBA and four successful businesses to her credit, Ande is the founder and Chief Possibility Officer of Possibility Partners, where she mentors startup and early stage entrepreneurs. Her ability to quickly identify winning strategies, effective resources and creative solutions that work for the business, while inspiring founders and their teams with her special brand of enthusiasm and positivity, creates momentum and success for the growing enterprise.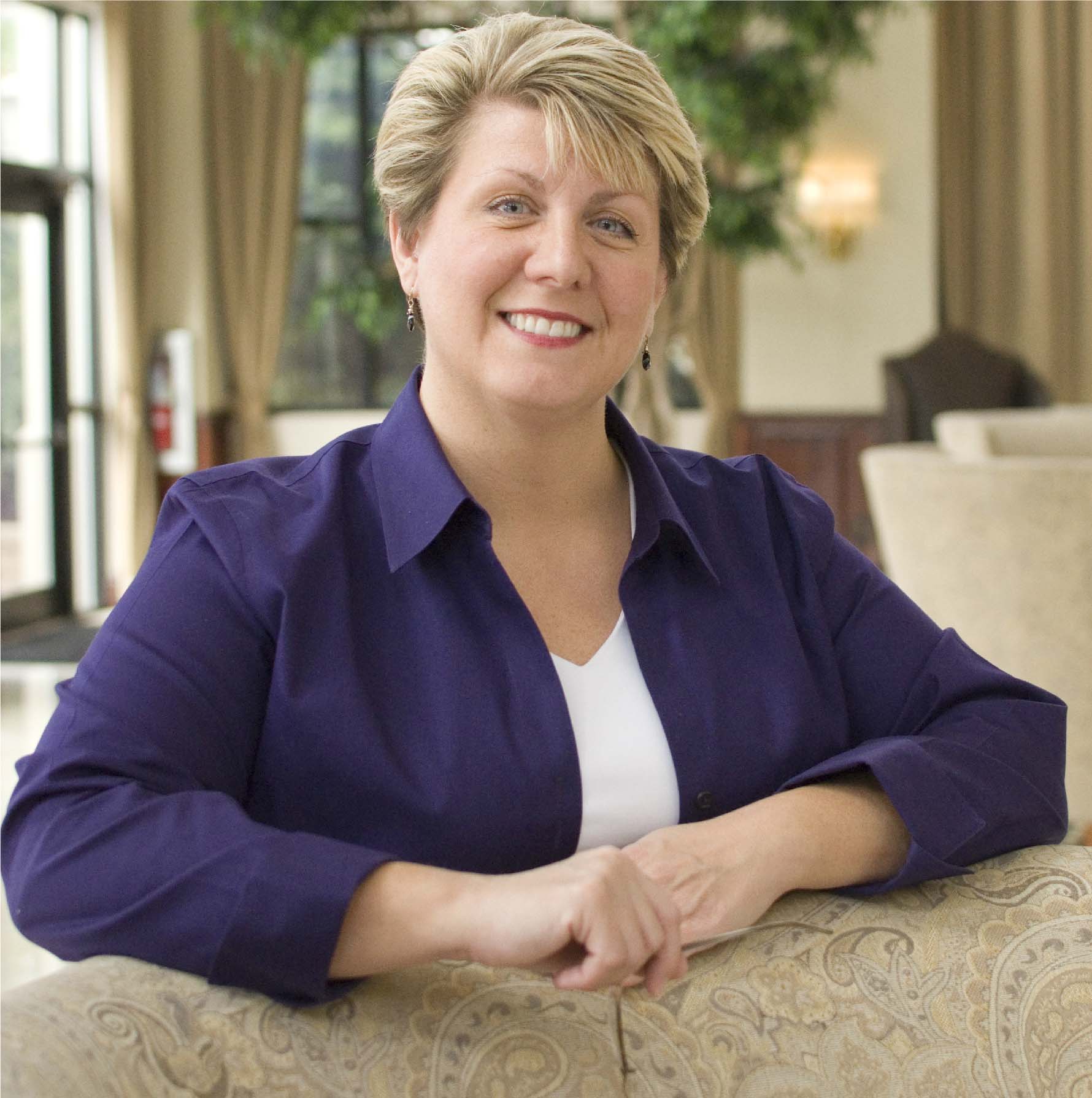 Keri Jaehnig
CMO
Keri Jaehnig is Founder and CMO of Idea Girl Media, a Social Media Marketing Agency that works with business brands, public figures & non-profits to achieve social media success and positive online reputation. She received a 2013 Small Business Influencer Honorable Mention Award, and a commendation for Outstanding Attainment in Social Media from the Senate of the State of Ohio. As the Social Business Faculty Chair at Simplilearn, her insights are featured at Social Media Today, SteamFeed, Search Engine People, and AOL Small Business, as well as at Forbes and Business Insider. Non-fat lattes, travel & quick wit make her smile, and she is always enthused to meet new people.
Carmen Rojas
Owner and Chief Marketing Nerd
I am a marketing nerd, who loves data and analytics. I have been in marketing for more than 12 years and I NEVER want to do anything else for a living. I am a military wife and a mother of two children. I also have 2 awesome dogs.
Jason Weisgerber
Author, TV Host
Jason is a TV host and speaker as well as the creator of the online audio series, "The Enoughness Sessions." He is also the author of Enoughness – a book redefining true fulfillment as one's inherent value and full creative expression in action. The manuscript details his personal transformation and triumph through a drastic change in his state of mind, and the course of his life along with the resulting philosophy of "Enoughness."
Julie Thenell
Health & Nutrition Specialist
I earned a Master's Degree in Reading Education, served as a supportive reading teacher, taught process writing at a Wisconsin university, started a writing and editing business, worked with my husband in several business start-ups, and eventually returned to the classroom to follow my passion for nutrition. I am a runner, a cyclist, a swimmer, a hiker, a snowshoer, a tea sipper, a reader, a daughter, a sister, a friend, a wife and a step-mother. While all of these accomplishments and endeavors may sound impressive, they are really just phases of my evolution. No single event defines me today; rather they are what allow me to understand transitions, re-inventions and the inevitable stressors that life presents on a daily basis.
Joel Dawson
Professional Speaker
Born and raised in south Louisiana, Joel Dawson is the epitome of the American Dream: going from homelessness and contemplating suicide to being an author, business owner, and, in 2016, ranked as one of the top 20 speakers in the world. He says: "The world doesn't owe you anything nor will it give it to you, but everything you want is there if you're willing to work hard!"
Christine L Bowen
Creative Entrepreneur • Media Personality
Christine L Bowen is a creative outgoing and authentic person whose core values are Absolute Faith & The Golden Rule. She lives presently, loves wholeheartedly, laughs regularly, and she's extremely passionate about living life to its highest potential and inspiring others to do the same. With over 25 years of combined experience in visual communication, professional networking, and personal development, Christine is dedicated to serving as Creative Consultant to heart centered entrepreneurs who desire to achieve a higher level of excellence in business & life.
Cynthia Bazin
President
As the president of SmartChic, Cynthia Bazin provides keynote motivational speaking and premier mentoring. Cynthia has more than 20 years of high-level leadership experience and a master's degree in counseling psychology. Cynthia's expertise is to get people laser-focused on their personal and professional goals, providing them with kick-butt motivation and smart strategies so they can take action to achieve their goals and dreams.
Angela Hemans
Social Media Trainer, Brand Strategist
Angela is social media trainer and brand strategist who helps small business owners and authors establish an online presence to increase their visibility and sales. She works to enhance their brand through social media and marketing communications, while helping them to improve their social media brand and networking skills.
Donna Roe Daniell
President Balance Your LIfe Coaching
Theresa Robison
Math Academic Lead Teacher
Theresa Robison supports and assists teachers, students, and parents on any and all items related to Math curriculum and instruction and 4-year planning. This is her 15th year in teaching, 7th year at Kingwood Park High School. Theresa is passionate about education and how we [collectively] can best support young women and men through education to become independent adults.